seafood people dedicated to the
Future
O

f Better

Singapore's Future-driven Seafood Company
FISH is a future-driven seafood company dedicated to the pursuit of Better. We create exceptional quality seafood products that's tastier, fresher and better for the world. A global Singapore company, FISH is at the forefront of seafood processing technology and R&D to cater to the tastes of the modern consumer. We serve over 90 countries and more, boldly venturing into under-served markets. We staunchly believe that everyone deserves access to ethically sourced, delicious seafood. Sustainability is embedded in our DNA. With more than 5 decades in the industry and processing 24,000 metric tonnes of seafood each year – we have forged long-term partnerships with fishing grounds and suppliers who share our pledge to protect the resources of future generation.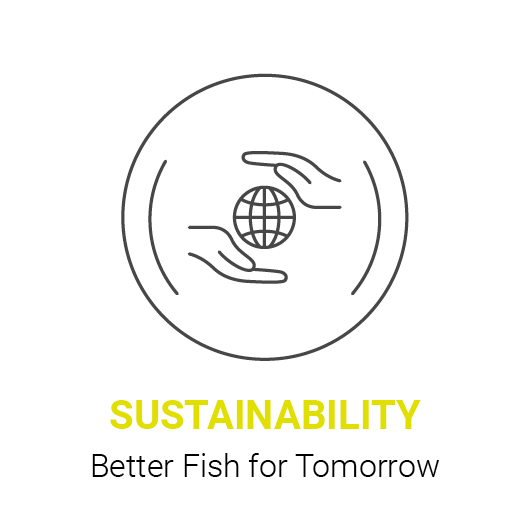 Our Network
Headquarter of FISH is based in Singapore, with factories established in China, Malaysia and Indonesia. Our business spreads in many countries and distribute seafood products in all over the world. International reach of our products is to main countries like USA, Japan, South American, Europe, Australia, Middle East, China, Africa and East Asia. We have developed trust with our customers worldwide from our product quality and our reach.

Want to find out about our production?