We uphold our continuous legacy as a Singapore global brand renowned for quality excellence. We adhere to world-class standards in sourcing, product integrity and food safety. "Seafood you can trust" is our guarantee. It is what we are known for then, now and always.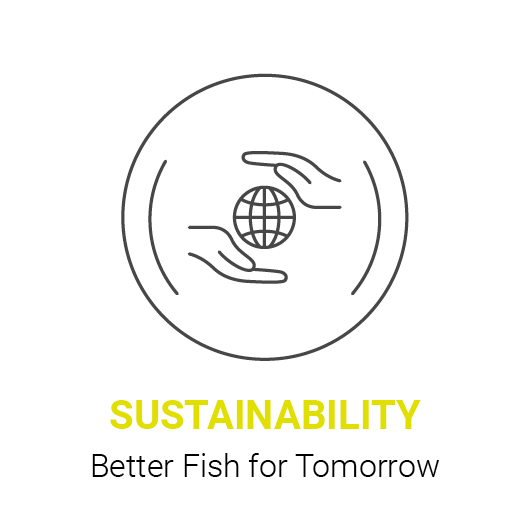 Our concept of sustainability is about meeting the needs of the present without compromising the ability of future generations to meet their own. From harvesting to processing, we adhere to sustainability protocols in minimising wastage and impact to the environment. We forge lasting partnerships with suppliers who ethically source seafood and share our conviction to constantly protect our future. At FISH, our priority is making responsible decisions to meet our client's seafood demands while being responsible to protect the environment and food supply of future generations.

We don't just supply, we create demand. Not just adapting to trends, we take the lead in thinking of fresh possibilities to delight today's consumers. We research and develop an ever expanding range of seafood products to cater to diverse markets across the globe. We have also invested heavily in R&D to upgrade our production processes, improve product quality and invent new products to meet changing consumer's expectations.
We are your trusted partner for all your seafood needs.